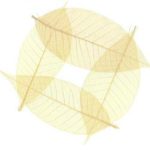 Counselling and psychotherapy for individuals

Individual counselling and psychotherapy gives you the opportunity to work directly with your therapist, focusing on yourself and the challenges you are facing. You are able to feel heard in an empathic and non-judgemental environment and to gain some relief from feelings or symptoms that may be troubling you. The process usually starts with a discussion concerning your immediate situation as well as an exploration of what you are hoping to achieve through counselling. Time is also taken to talk about your health, family and relationship history in more depth to begin to develop a fuller picture of the important personal experiences which have come to shape you.
Counselling and psychotherapy is an active and collaborative process between you and your therapist and like many things in life, the more you are able to commit and participate (both in session and between), the more you will gain from it. Counselling and psychotherapy help you develop a keener self knowledge and awareness of your own feelings, reactions, needs and wants. In addition, it leads to a deeper understanding of your particular way of relating and interacting both internally, and externally with others.
The period of counselling and psychotherapy really depends on what level of work you are wishing to do. For specific and limited goals, much work can be done in a reasonably short time frame (2 – 6 months), however for life time patterns, deeper insight and change a longer time will be required (6 – 12 months or more).