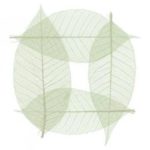 When you first call us you are able to ask any questions you may have about our services or about counselling in general. You can let us know a little about your situation or you may prefer simply to make an appointment.
• All sessions are 50 minutes long and as far as possible will start and finish on time. Your counsellor will greet you in the waiting room and show you in for your session.
• In the first session you will be supported in talking about your current situation and relevant background information. You will be encouraged to talk as openly as possible. However it is important to let the counsellor know if there is anything you don't wish to discuss.
• It is also important for you to feel comfortable with your counsellor and this first session allows the two of you to see if you feel you can work together well.
• Some people have a lot to say right from the start. Others find it more difficult to know where or how to start. If so, your counsellor will assist you by asking what brought you to counselling and other questions about what you're experiencing. Alternatively, your counsellor can begin by explaining how things work, allowing you to ease more slowly into the process.
• Preliminary counselling and assessment usually involves a few sessions. You will gain some relief from talking through your situation and receiving feedback and understanding. Your goals and options will be explored.
For some people enough clarity and relief are achieved to conclude at this point. For others information or referral to a specialist service is an option. Where beneficial you may decide to continue. Your counsellor will discuss with you in detail about continuing with counselling or psychotherapy.