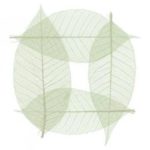 Pre-marriage counselling can help couples prepare for those challenges that occur in every marriage or long term relationship and to learn skills for maintaining and enhancing the relationship.
Couples face more demands and stresses in their relationship than previous generations. Expectations of partners are higher yet there is less support. This kind of counselling is for couples who want to think about and understand what is involved in maintaining a long-term, committed relationship whether it be a marriage or a de facto relationship.
It is recommended that couples attend at least Three (2hr) Sessions. Ideally, one session each week for three weeks.
By attending each session, we will be able to cover the following core topics:
communication
commitment
influence of family backgrounds
problems
intimacy
building and maintaining a rewarding relationship

Couples are welcome to come for a one-off session before or after the initial "Couple Sessions" to discuss a specific issue. Please ring to enquire about times and fees.
Resources:
PDF Download our Wentworth Courier Article, 'Navigate those Wedlock Woes'